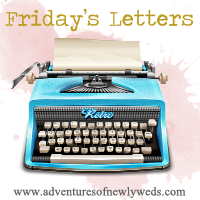 Dear Readers: I'm so sorry for the neglect of this little blog. I wish I could say I had a good reason. Do you ever let your DVR record so many shows that you feel overwhelmed by the amount of recorded tv you need have to watch? That's how I felt about the blog for the past couple of days.
Dear Momma Bear: I hope you had a wonderful birthday! I miss you already.
Dear "Out of Office" Email bounce backs: Get over yourself. I just sent an email to over 1000 people inviting them to our event. I also just got 254 (and counting) automatic 'out of office' replies.
My iPhone WILL NOT STOP BUZZING and I want to throw it against the wall.
Dear weird smell in my hou
se:
I don't know who you are. I don't know what you want. If you are looking for ransom, I can tell you I don't have money. But what I do have are a very particular set of skills; skills I have acquired over a very long career. Skills that make me a nightmare for people like you. If you let your awful smell go now, that'll be the end of it. I will not look for you, I will not pursue you. But if you don't, I will look for you, I will find you, and I will kill you.
Dear Jesus: Please help me on Saturday during my surprise anniversary gift for John.
Dear you wondering what the surprise is: You'll just have to wait until Monday!
Dear Razorback football: I love you. I may also die early because of the heart problems you cause me.
Dear John: You're hot.
This should be an album cover.
Get excited for tomorrow! Pretty sure I'm going to be even more cool after this gift.
Because I'm already the coolest.
Duh.
Happy weekend! I'll talk to ya Monday...if Saturday doesn't kill me :)