If you know anything about the bloggy world then you've probably heard of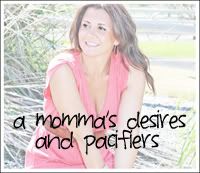 So when I read her blog (read it it's hilarious) yesterday, I knew I had to try this.
Here's the original text and a glimpse into my simple minded humor...
Naturally, I wanted to try this out on John...because any time I can make a joke at his expense is a good time to me.
Love you :)
And then we broke up.
I kid, I kid.
He loves me.
But since he ruins everything, I decided to try again on the bff
And this is why we're best friends.
So now that anyone I would probably ever text will read this, my fun game is over and I didn't even get to make anyone but myself laugh (I was totally giggling the entire time I was texting John).
But don't you think I won't be searching for something else to annoy John with!
In the meantime, if you are like me and sometimes enjoy other peoples simple mindedness, check out
Momma, don't check out Texts From Bennett.
Ya'll have to try the 'upsexy' joke on someone and tell me about it.
Hopefully your friends/loved ones will be more fun than John and Meg :)
All my love!