So like forever ago (about 5 weeks to be exact) I took a lovely trip to Vegas.
In preparation for this trip, I worked my badonk off and ate like a squirrel.
During the trip I drank like a fish.
And after the trip I've been eating like a wild animal.
I don't think there's a wagon large enough to describe how far I've fallen off of it.
I've worked out probably 5 times in the past 5 weeks...that's once a week people...and that's about 5 times too few days per week in which I need to get my body moving.
To say I've always struggled with my weight would be a gross understatement. I remember going to a birthday pool party when I was 5 and thinking that I looked fat compared to the other girls.
FIVE.
I stayed a pretty standard size of large throughout high school, then in college gained a good 20lbs before I lost 40.
I was feeling really good about myself, getting loads of complements and a "friend" even commented to me that she was now "the fat one"... definitely don't speak to that B anymore.
My weight has continued to fluctuate since then because I definitely lost the 40lbs too fast and in a bad way. This same time last year I was going through some definite emotional things which consequently made me be in the best shape of my life...because of that whole not eating for days thing.
Emotions are tricky.
But, if you know me, you know that I love food so I definitely began eating again and definitely gained most of the weight back that I had lost.
My insecurities have made me miss out a lot on life and I'm over it. I wish so badly that I could have a "who the hell cares" attitude about my looks and be more confident with myself, but I just can't.
Am I happy with where I am right now?
Absolutely not.
Am I anywhere close to the heaviest I've ever been?
Thank God, no...and I never will be.
Here we go folks.
It's time for some change.
And unlike Obama, my change will be real and will make a positive difference.
Boom. Roasted, Obama.
I'm linking up with Raven and Kristen for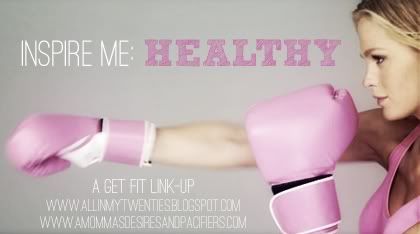 I think this is a great way to keep myself motivated and accountable.
And maybe one day I'll be brave enough to post a before and after picture like they do!
Brave bishes :)
And because everyone needs some hot girls to look at and be motivated by...