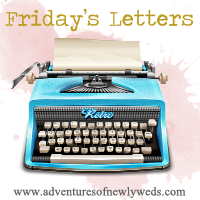 Dear Vegas, You might be my first love, and while I always leave you in far worse shape than I arrive, I can't quit you and we'll be reunited again 2 weeks from today. Brace yourself.
Dear ToneItUp, We've got 14 days to slim this body down. Let's do work and make it happen because the amount of drunk I have to currently be to be seen in a bathing suit is not healthy or attractive.
Truth.
Dear Magic Mike, Saw you. Loved you. Will own you when you're available.
Dear John, Sorry for my obsession with Channing Tatum. I love you and you will always be my only male stripper.
Hey-ohhhh!
Dear Household Chores, I despise you. Why are you so needy?
Dear Real World: St. Thomas, I have realized that I am now older than anyone on the cast of the Real World. This makes me sick. You know you're old when: MTV is no longer relavent.
Thank God for Bravo and The Real Housewives of Anything.
Dear Sarah (Me): Okay, so you're going to Vegas in 2 weeks. I know you love chips, ranch dressing, and that entire tub of fun-fetti dip that you made for the Fourth. Will power, sister!
You can do this for 2 weeks. 14 days.
Then you can celebrate in Vegas with yummy treats!
Dear Readers (YOU!): Sorry for the lack of posts this week! Zero motivation. Stick with me... I always have something to say :)