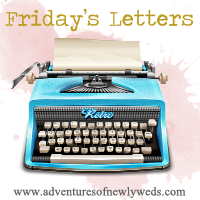 Dear Dallas, I'll be seeing you tonight! I can't wait to get out of Houston and this rain for a little while!
Dear Houston, I didn't realize you were the Seattle of the south. Get it together.
Dear Channing, you announced that there will be a Magic Mike 2 proving that there is a God and he does answer prayers.
Dear Tone It Up, Today marks one week on your plan and I'm down 7lbs and 14 inches all over this body of mine. I want to marry you because I love you so much.
Dear Rachel, Thank you SOO SOO much for watching Cash this weekend while we're out of town. I'm sure he'll love it, but you have to give him back when we get home :)
Dear John, This monkey loves you... but not the rabid ones that escaped in Vegas.
Dear Vegas, I will see you in a week! Get those monkeys under control and the money bags ready.
Dear Sarah (me), I'm so proud of you for sticking with the clean eating for 7 days! Don't let it all fly out the window while you're out of town this weekend. Capiche?
Dear Readers, Thank you SOOOOO much for all of the sweet comments on yesterday's post!! Hopefully now I'll have some more interesting things to talk about rather than my daily walks with Cash... which still get to happen since I get to work from home half the week!
Ya'll are awesome!